Second Sunday, Third Sunday, from 10/08/2017 to 10/15/2017, 2:00 PM - 5:00 PM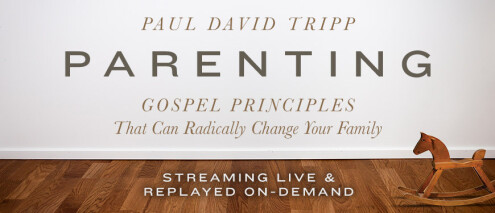 Mercy Hill will be journeying together through the Paul Tripp Parenting Conference material and would love for you to join us!
This conference is not a magic bullet for parents or a to do list for angelic kiddos. Instead, it is a chance for parents, potential future parents, and anyone else who feels called, to look at parenting through a Biblical lens - with the eternal view as the focus. This will also be a chance for us to connect, encourage and challenge each other as well.
The conference will be broken into 2 sessions, Sunday Oct 8th and 15th, and will be held at the Keener residence (165 Giddings Ct.). We will start at 2 pm sharp and be finished at 5 pm.

If needed, childcare will be made available at the Weber residence (549 Jesse James Dr.). Their home will be open by 1:15 pm if you need to come early and put a child down for a nap.

We will also have light snacks and refreshments for both the adults and children.
Registration for the conference is $20 per person which provides our group access to the online content from Paul Tripp, pays for one copy of Tripp's book for each couple, and covers any needed childcare.
If you are wanting to attend, please:
RSVP for this event using the form below (please do your best to let us know by Oct 1st so we can plan accordingly).
Make out a check to Mercy Hill Church and write "Parenting Conference" in the memo line. You can either place this in the offering box at the back of the sanctuary on a Sunday morning or bring it to the event on the day of.
Thanks!
---