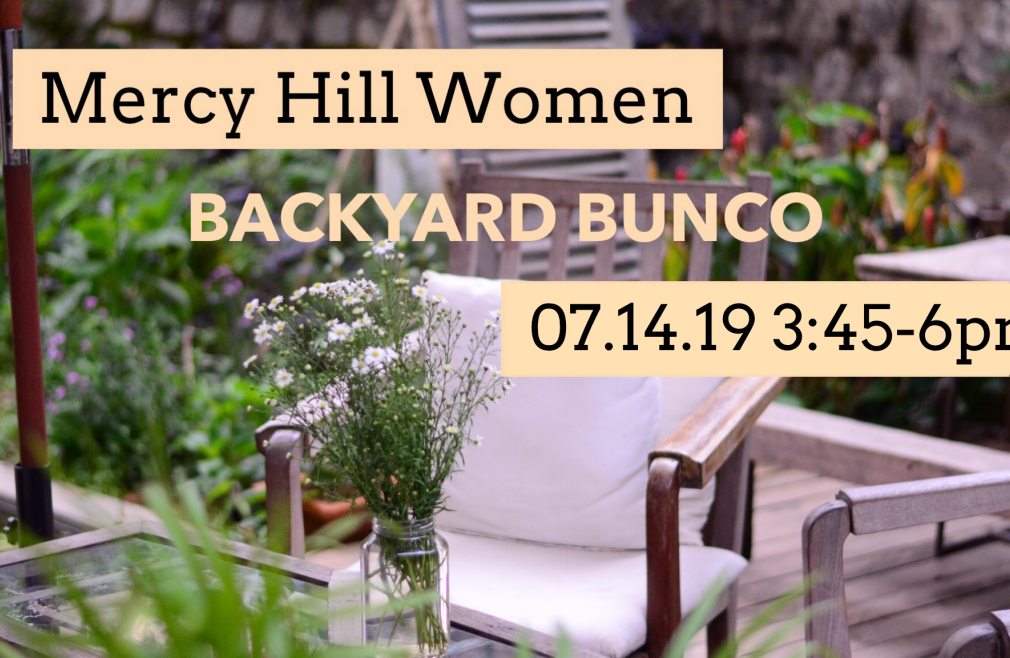 Sunday, July 14, 2019
,
3:45 PM - 6:00 PM
Ladies! We would like to invite you to our rescheduled Mercy Hill Women's event on Sunday, July 14th from 3:45-6:00 p.m.! Please join us for a casual afternoon of backyard Bunco and potluck appetizers. No previous Bunco experience needed. Please bring an appetizer to share. Invite your friends or neighbors - this is a great event for welcoming and getting to know new ladies! We look forward to sharing a relaxing afternoon together.
Please RSVP here to save your seat and let us know what appetizer you'll be bringing!