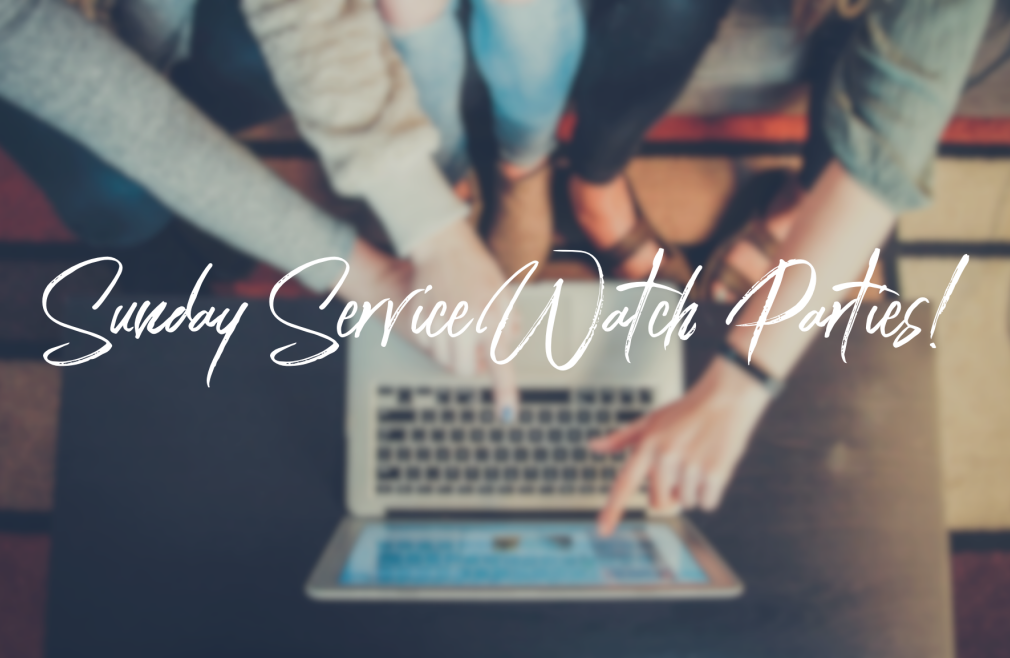 Every Sunday, from 03/29/2020 to 08/30/2020
,
10:00 AM - 11:30 AM
Click here to join this week's Watch Party (starting @ 10:00am)
Church doesn't stop just because there's a pandemic. In fact, it's times like these that we all need the church most of all. Though we can't meet all together in person, we can still meet virtually.
So we invite you to join our Sunday Service Watch Party. It begins at 10:00am sharp and will move through a few minutes of announcements to an extended time in God's Word. After the Watch Party, those who are able/interested can transition to a live online "Afterparty" via Zoom where we will make space to respond to the Lord together in various ways. This will vary from week to week, but it will include things such as corporate prayer, small group discussion, songs of worship, etc. It will end around 11:30am so parents still have time to get their kids over to their own online worship gathering.

So here's a sample schedule:
10:00am - Sunday Service Watch Party begins online here.
11:00am (approx.) - The Afterparty via Zoom begins here.
11:30am - The Afterparty ends and Mercy Hill Kids Online Worship begins here.
We hope you can join us. And we encourage you to invite family, friends, neighbors, and coworkers to join us as well!
---
If you missed this week's week's Watch Party, click here to find the video and Worship Guide anytime!