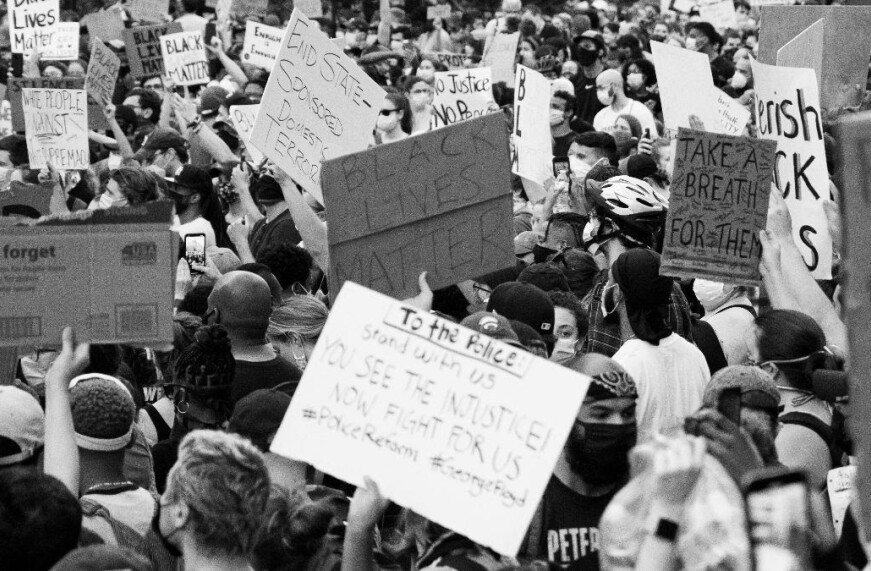 Updated: 6/11/20 - We added more resources to consider.
Mercy Hill, make no mistake: the church exists for times such as these. Christianity, after all, has at its center a God who—out of concern for the vulnerable and the oppressed—came down, took on flesh, and gave His own life in love for them (Exo 2:23-25; Acts 10:38). We who now share in His Spirit are called also to share in His mission!
To those immediately affected by prejudice, racism, and injustice, have no doubt: our God stands with you, and we want to stand with you as well.
To those desiring to help but unsure where to start, here are a few next steps for you to consider:

(Disclosure: Many other church leaders and voices have helped me in the compiling of this list.)
LISTEN: Give ear to the stories of black men and women as they share their experiences with prejudice, racism, and injustice. Stop assuming you know and understand. You don't. Ask a lot of questions. Be sensitive and empathetic. Listen well.

—> Prov 18:13; James 1:19


LEARN: Take time to learn about both: (1) what the Bible has to say concerning racism and injustice; and (2) the history of such things in America. The Biblical vision is more comprehensive and compelling than you may realize. And America's history is more dark and disturbing than you may know. (For help here, see the recommended resources below.)

—> Gal 2:14; Rev 5:9


LAMENT: Weep with those who weep. Grieve with those who grieve. Break with those who are broken. Share in the burden. Don't rush to quick-fixes or superficial activism. First, let yourself feel what the hurting feel. Enter into their pain and cry out to God for mercy on their behalf.

—> John 11:33-35; Rom 12:15


REPENT: Ask God's forgiveness for the ways you personally have contributed to the issues of prejudice, racism, and injustice either by your cold indifference or your active participation. In one way or another, we all are the culprit here. But, take heart. His mercy is more.

—> Acts 3:19-20; 1 John 1:8-9


ADVOCATE: Don't just talk and pray about all of this. Do something! Stand in the gap for the marginalized and oppressed. Care for them personally. Lobby for them politically. Teach the next generation about racism and implicit bias and help them stand guard against it. Be the church!

—> Isa 58:6-8; James 2:16
---
Recommended Resources

The Biblical-Theological Perspective
The Historical-Cultural Perspective
For Your Kids!
The Gospel in Color (for Kids and for Parents) (For a limited time, Patrol is letting you use the discount code: ICantBreathe for a free digital download of these books. You can go through these quick studies as a family around the dinner table. That's what I plan to do!)
PLEASE NOTE: I have not had time to personally "vet" all of these resources and, therefore, it must be stated that the opinions therein do not necessarily represent mine or that of Mercy Hill. That said, if you can be discerning, I am certain you will find much to learn from and be challenged by here.